Desolation Sound, a sailor's paradise
We are boarding the almost brand new F-33 trimaran 'Hi5' owned by Sigi Stiemer.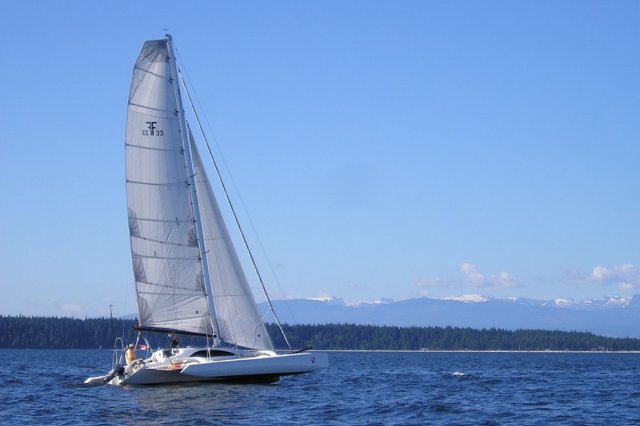 In the summer of 2008, we boarded the almost brand new F-33 "Hi5" owned by Sigi Stiemer in Vancouver, Canada. Sigi sailed with us on the first day to show us the ropes on his fast trimaran. We dropped him off at Saturna Island the next day at the summer home of a friend who owned an F-24 sailboat. They sailed the F-24 back to Vancouver while we headed towards Nanaimo.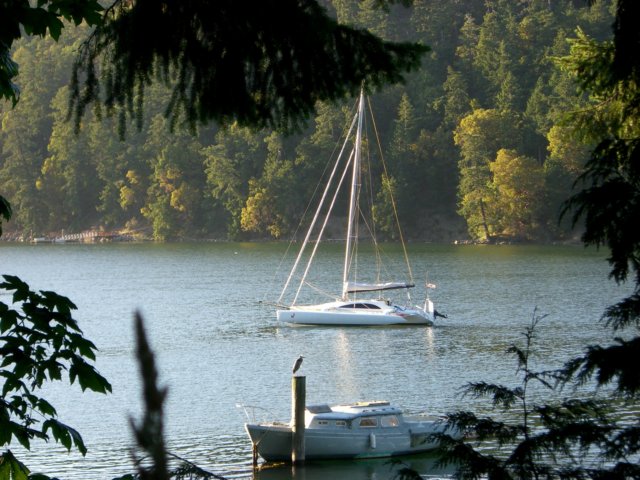 Chartering, but differently
Six months earlier, I had been in frequent email correspondence with Sigi Stiemer. I had stumbled upon the Hi5's website during one of my surfing trips on the internet, which featured numerous creative ideas that appealed to me. A pull-down menu with chartering options prompted me to send an email. The response was surprising and amounted to a sort of boat exchange where we could use the F-33 in exchange for the use of my F-39. It was an interesting idea, except that my F-39 was still far from being launched. It would create obligations and perhaps undermine the fun of building it. So, I referred this interesting option to the future and preferred a financial compensation without obligations. This turned out to be the right reaction to get a chance to sail the Hi5. Later on, I understood that the trimaran was only loaned to a few close friends, and the term "charter" served a different purpose. So, we were privileged.
Empty chest
The boat is well-equipped with charts, pilots, and GPS, and we have made a plan to make day trips back and forth to Desolation Sound in about two weeks.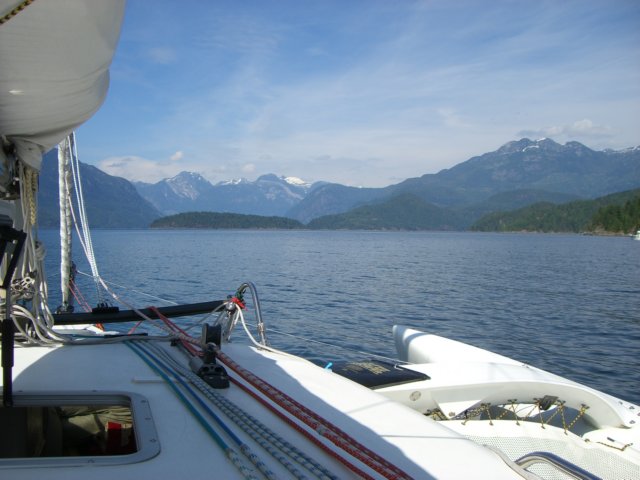 Just the name alone, combined with killer whales and bears, sets my imagination racing. It is certainly desolate, but we do not see any killer whales and we make too much noise for the bears. We cannot carry a lot of provisions, but the pilot promises a mini-store with some basic groceries in Toba's Wildernest. However, the mini-store turns out to be an empty freezer chest, and Kyle Hunter, the manager, laughs heartily at the text in the pilot that we point out to him. "Hey folks, where do you think you are?" he says.
"This is the middle of nowhere."
So we have a very meager meal that evening, but the wine afterwards is no less enjoyable. We see Kyle heading out on the water in a small motorboat. The next morning he does the same, and upon his return, he serves us fresh shrimp that are as red as I have never seen them before. They come out of the pan just as red as they went in. Kyle doesn't want anything for them and apologizes for yesterday.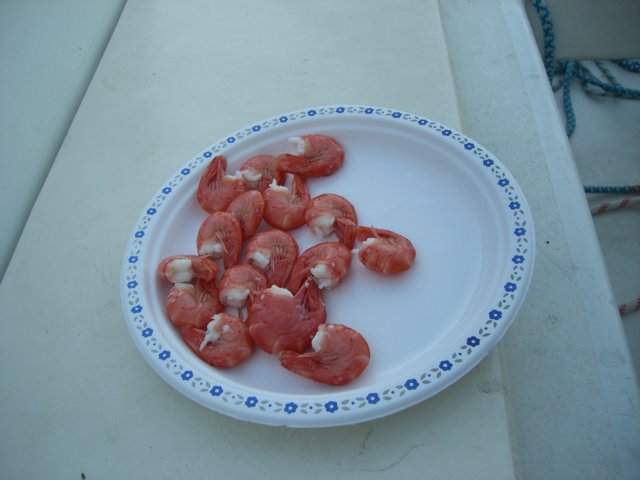 That wasn't really necessary.
Sailor's paradise
Desolation Sound is indeed all nature, not cultivated, located at the foot of rugged mountains and only accessible by boat. The experience is comparable to the fjords on the Norwegian west coast. And although Kyle spends the summer months in his "Wildernest," civilization is only a few hours' sail away.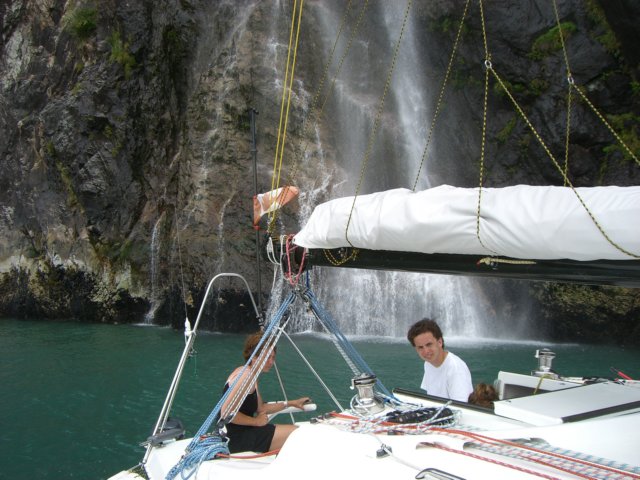 Desolation Sound, together with the Discovery Islands, forms the boundary of the Strait of Georgia in the northwest. Bounded by the mainland of British Columbia on the northeast side, Vancouver Island on the southwest side, and the San Juan Islands on the southeast, the Strait of Georgia can be called a sailor's paradise in my opinion. It is a large body of water with a length of about 150 miles and a width ranging from 10 to 35 miles, surrounded by overwhelming nature, a large population of seals, dolphins, and various families of orcas, and yet sheltered by the surrounding land masses. And if the weather and wind are unfavorable, there are numerous more sheltered passages behind the many islands, where sailing with the current can also be practiced. Because the water there is flowing, even to the extent of real rapids in otherwise seemingly still water.
Drying out.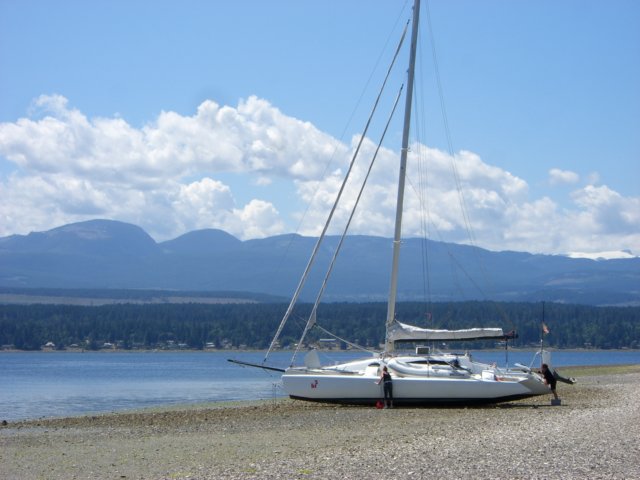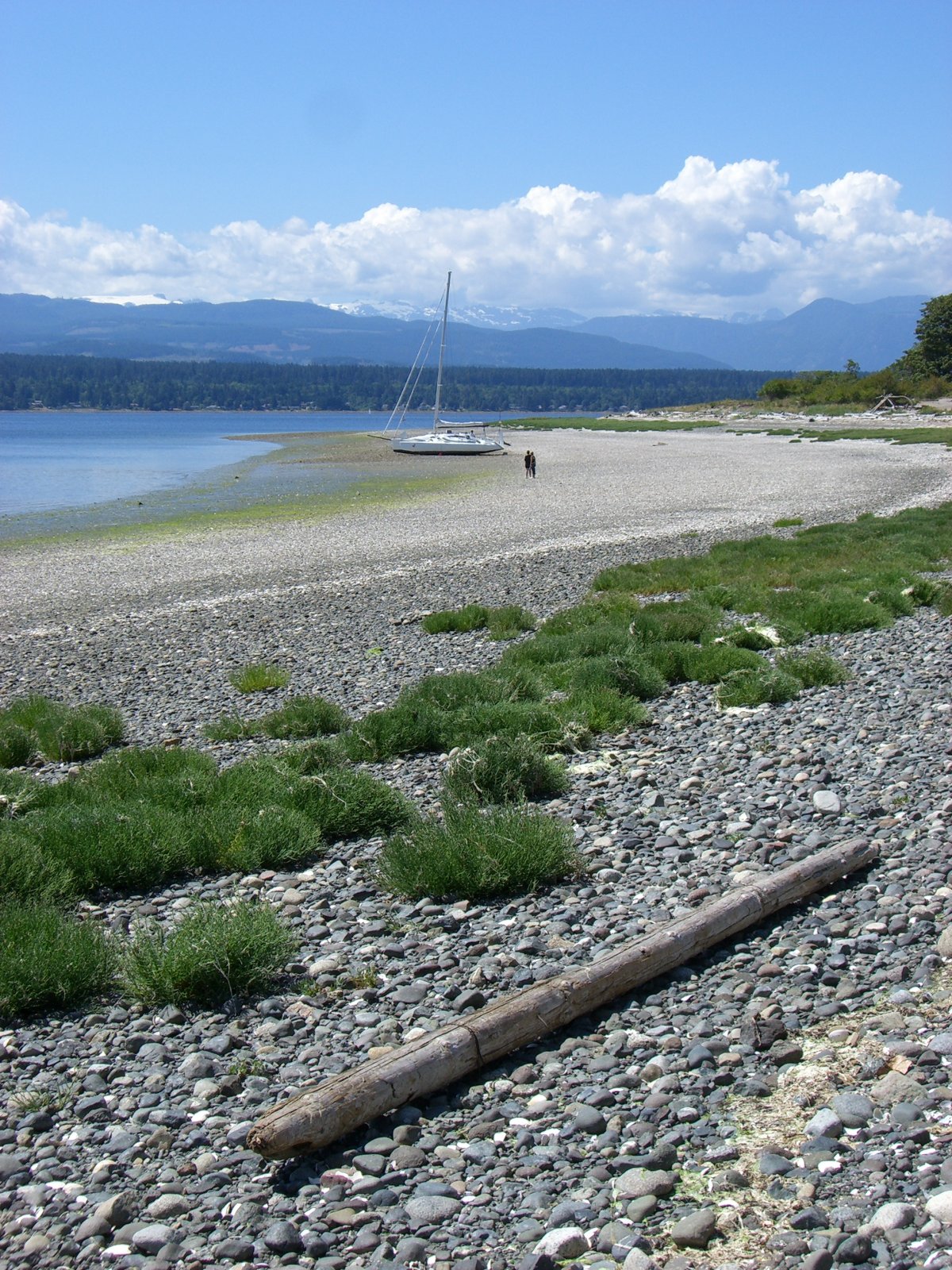 On Sandy Island, we run aground on the beach. It wasn't entirely planned, but it was fun to do, especially since it was the first time. The cause was the vacation photo that we wanted to send to family and friends. When the idea was born, we were still floating, but the photographer was taking a while to arrive. Coming from another boat, I see her rowing towards the beach to walk her dog. It's a great opportunity for a photo with all of us in it. However, the dog has other plans that, of course, take priority, and before we know it, we're already stuck fast.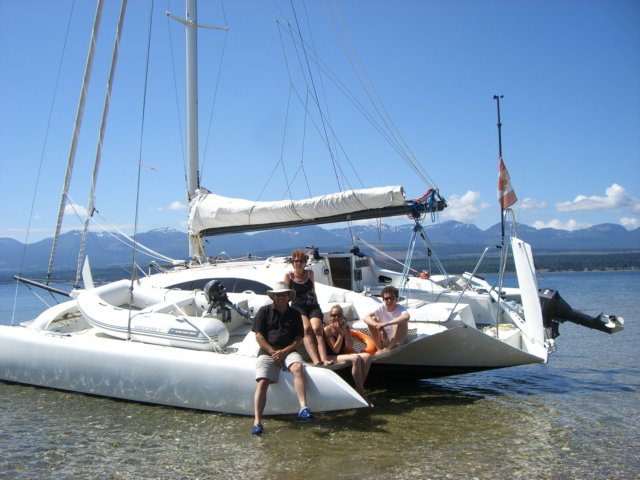 Not a problem, we're having a great time here swimming and walking on an otherwise uninhabited island.
Adrift
Many features that I have planned for my own F-39, I also find on this boat, albeit in a slightly smaller size. The rotating mast works great, but I have to get used to the thin lines running through the aluminum blocks with which the dyneema rigging is tensioned. It's certainly strong enough, but for me, it could have been a bit heavier.
The daggerboard rudder steers as light as a feather until the boat suddenly becomes very weatherly. While we're beating upwind with one reef in the mainsail and with a boat speed of about 12 knots, the rudder blade comes up slightly and starts to pivot obliquely backwards. As I see that the lower break bolt is missing, the remaining two break bolts also break loose. There's no stopping it now, so I quickly release the sails, but it's too late. The rudder blade breaks off transversely from the rudder housing.
Foreseeing or not, I had fortunately tied a line to the loose rudder blade, which is now floating behind the boat. It's no longer possible to reattach it. Both the tiller and the rudder housing, both made of carbon fiber, are broken.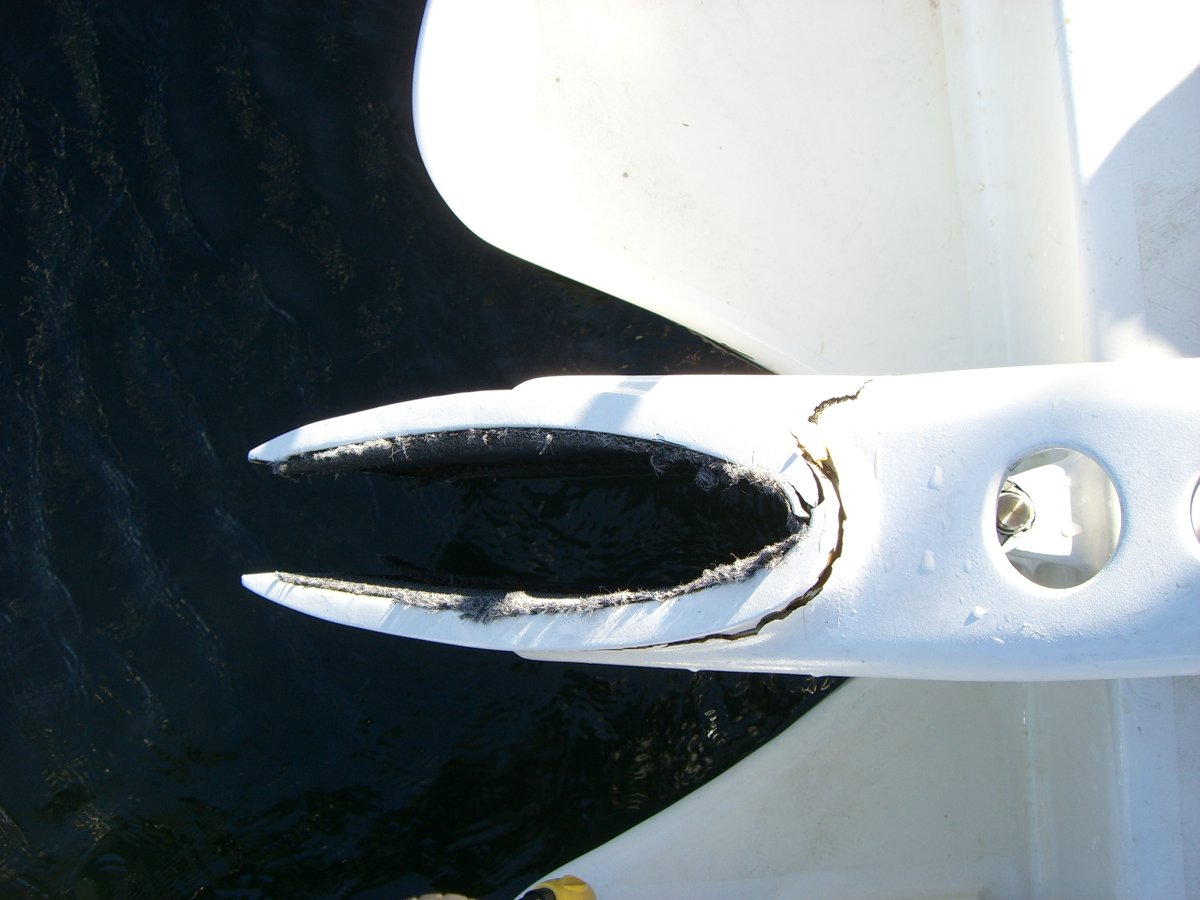 Damn, we suddenly lost steering control.
Steeringless
The first thing that becomes noticeable is how high the waves actually are. The boat is moving very unpleasantly. I try to use the sails to make the boat somewhat steer-able. We naturally tack back and forth, thanks in part to the self-tacking jib, and I can't seem to prevent that and sail a more fixed course.
A good lesson for the future, learn to steer using only the sails and practice makes perfect. Now, somewhere in the middle of the Strait of Georgia and together with my vacationing family crew, this is not really the time or atmosphere to practice that. The sails need to come down, also to get more peace in the boat.
The outboard motor is only a tiny bit rotatable and after trying out different courses, a northwesterly course with the wind is the only feasible course where the propeller doesn't come up too often and I can still somewhat steer. Now that we're somewhat back in control, I take out the map to see where this course can take us. That's not bad. In the extension of this course is French Creek, a small harbor on the east coast of Vancouver Island.
Meanwhile, the wind is blowing about 20 knots. To be able to steer somewhat with the motor, I'm on my knees at the end of the cockpit floor and next to the motor. Like a kind of breaker. About every third wave rolls into the open cockpit. I'm too low to see anything but Monique is keeping an eye out. I can see the GPS in the cabin bulkhead, so I can more or less stay on course. The anchor is ready.
Practice approach
French Creek has a sea wall made of large concrete blocks with an entrance between two harbor heads of equally large concrete blocks. From the sea, it looks like a continuous wall without any opening. There must be an opening in it, but we don't see it. It would be nice to explore it first, but the disadvantage of a exploratory round is that we then have to go back a bit against wind and waves. I don't know if that's possible, so let's practice where we still have options and space.
We succeed and we will do it again once we have a view of the entrance to see how we can approach it with our limitations. If that still fails - which is not ruled out due to the presumably higher sea state on this lee shore - we can go a long way further in a northwesterly direction to come up with a new plan.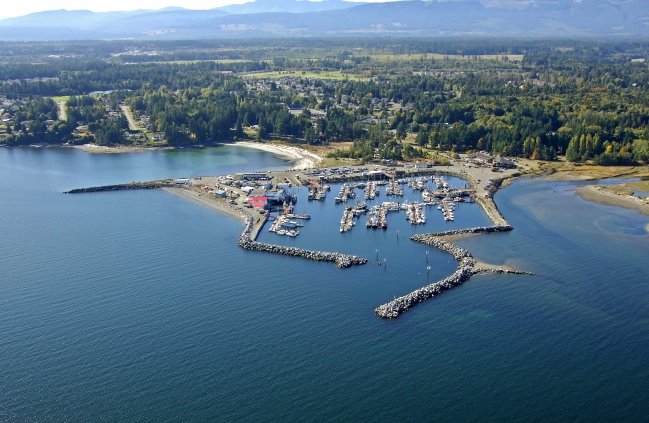 After this exercise, I now dare to explore the harbor entrance up close, after which we conquer the almost 180-degree turn immediately after the entrance like a kind of drunken sailor and still stay within the buoys. We narrowly avoid colliding with the rescue boat that is just coming out. I am a little scared, they are not going to cut us off, are they? There is some concern as they look at us, but I wave back friendly and they give gas and speed out. Later, I see that they are bringing in a sailboat that apparently needed assistance.
A trimaran maneuvers quite difficult anyway. Where we had space outside, it is a tight affair here inside the harbor basin. Even in the shelter of the harbor, it still blows quite a bit and I have no other option but to keep the gas on hard to keep the wind on the bow. Straight ahead and the now empty berth of the rescue boat right in front of us is the ideal place to reach the shore without further damage.
We will move later.
Improvise
Damn, exactly halfway through our sailing trip, we have a breakdown in an unplanned harbor. What a stupid steering construction this is, actually. I try to visualize the drawings of my own boat. That construction looks a lot like it, but Hi5 has nylon break bolts, and for my boat, they are aluminum break bolts, I think. Hmm, I better take a closer look at the details when we get home.
I consider our options: calling Sigi, having the boat transported back to Vancouver by road, emergency repairs?? Aaagh, let's get dry and warm first. The harbor restaurant is the right place for that. With beer and hefty burgers, both our physical and mental condition is restored, and we look back on quite an exciting afternoon with satisfaction.
In the evening, over a good glass of wine, I come up with a solution. We have an Ikea slatted bed base on board that fits perfectly between the port and starboard bench and is used as an extra berth. With some tools borrowed from the rescue boat crew, a few screws, bolts, and some dyneema lines, I make a makeshift repair the next day with two bed slats. This should restore our vacation joy, and it does.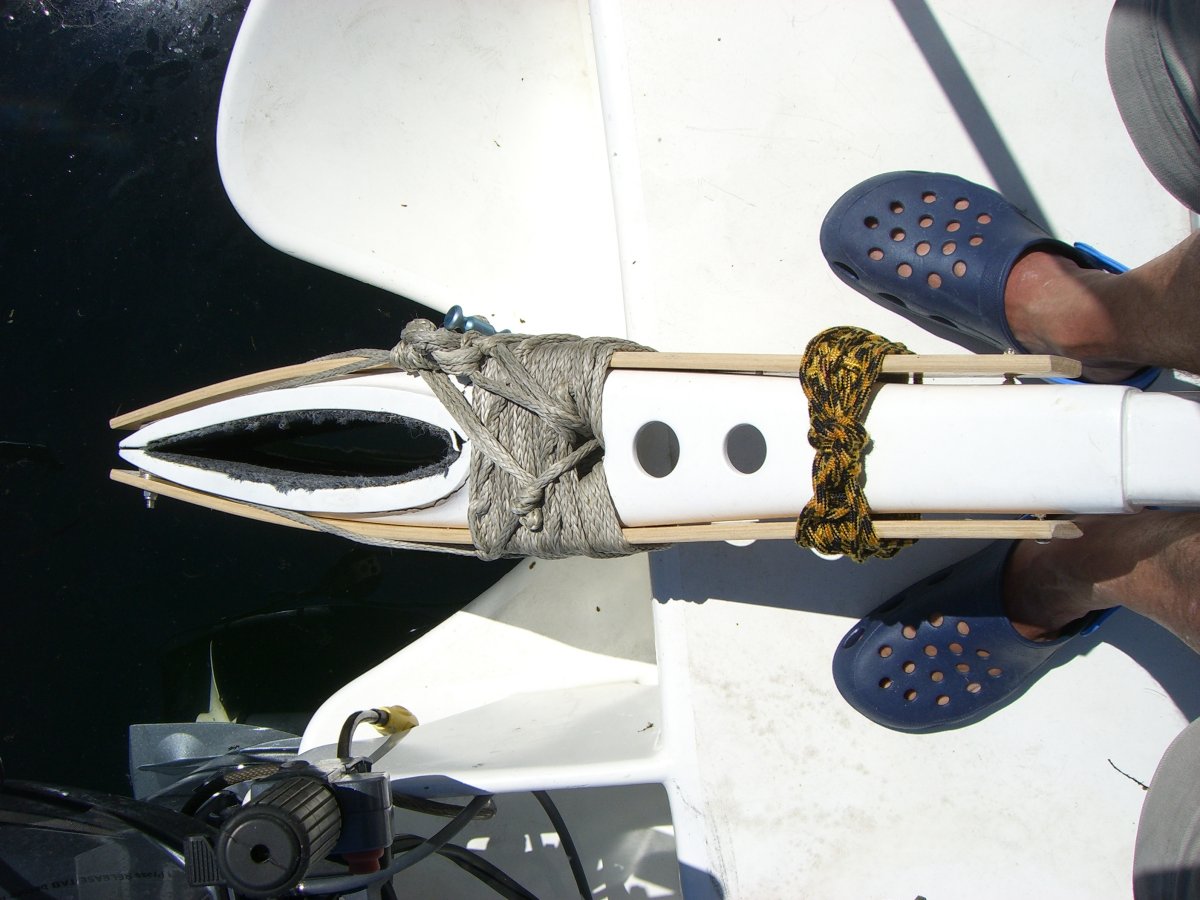 Pfff, well, that's not bad at all. I slide the rudder blade down as far as I think my emergency repair can hold it. But even with the rudder blade two-thirds down, Hi5 still sails and steers great, everything stays intact, and we can continue our journey as if nothing happened.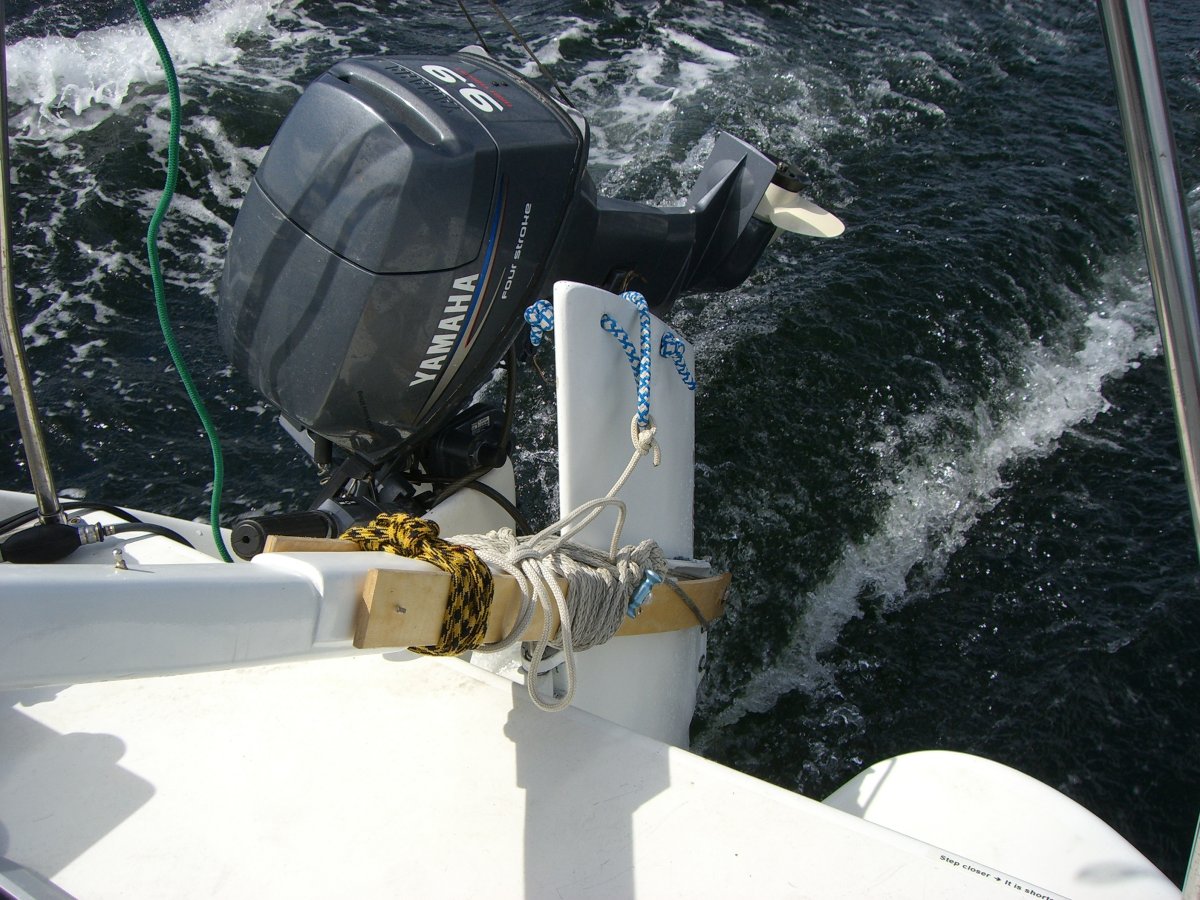 By bus
Victoria is still on the agenda. It's quite a sail to get there from here. I was really looking forward to it during the planning phase, especially because orcas are often spotted there. But given the current circumstances, it would be tempting fate. With my splinted boat in the fast-flowing waters of the Strait of Juan de Fuca and out of the shelter of Vancouver Island, it wouldn't be smart under these circumstances.
So we adjust our plans and visit Victoria by bus. Hi5 stays anchored in the very idyllic Tod Inlet.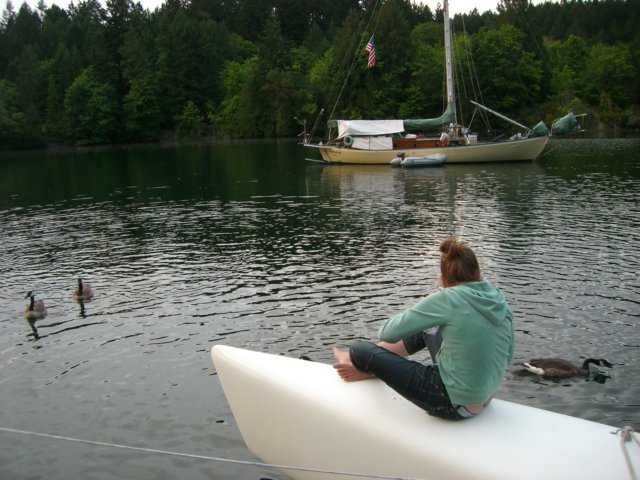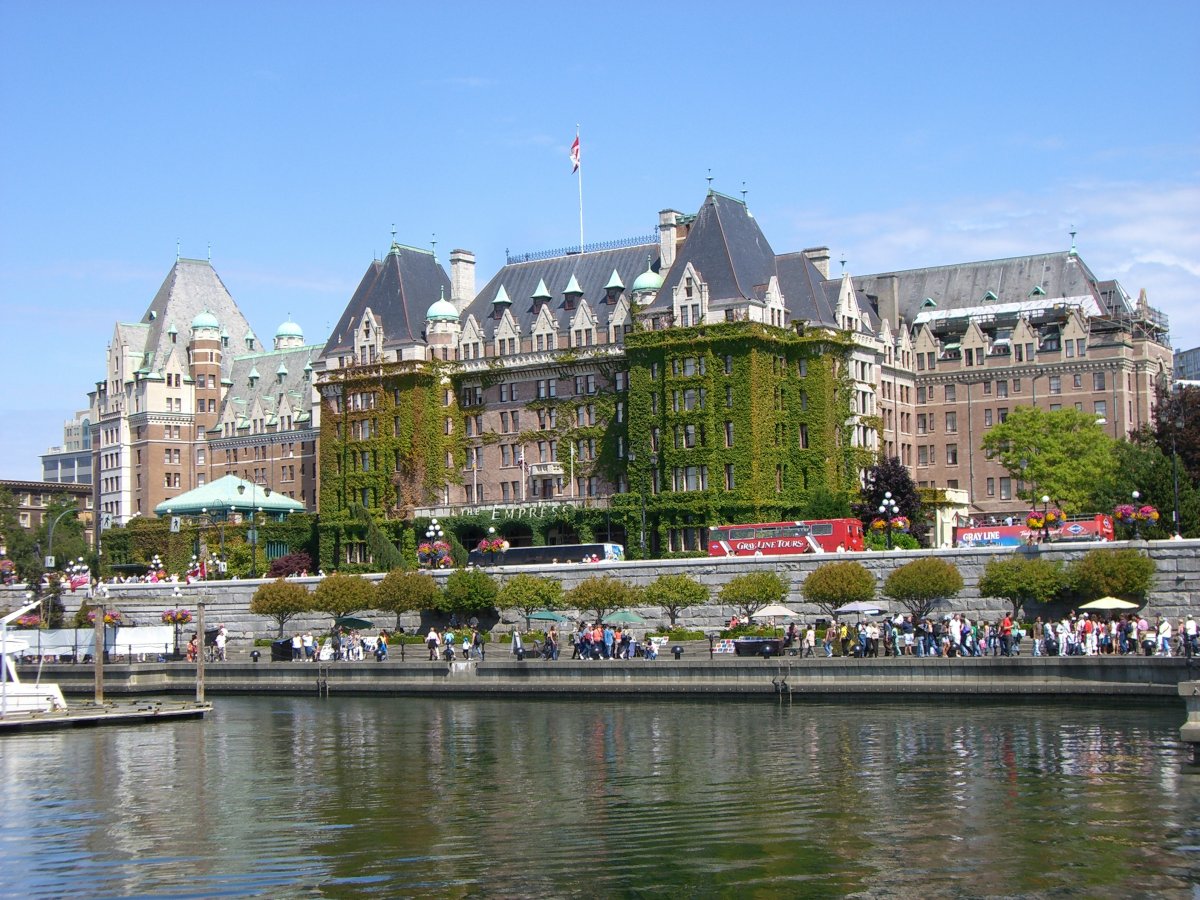 Not the first time
Upon returning to home port, I had something to confess... or so I thought.
But it turns out to be the opposite. Sigi had also broken the shear bolts before, but not in open water and with such disastrous consequences. He had replaced them with bulletproof stainless steel bolts (and thereby abandoned the safety valve of the rudder blade). On the occasion of our arrival, he had replaced the stainless steel bolts with nylon ones so that the boat would be in accordance with Ian Farrier's design....
"To avoid any resistance of that Dutch F-boat builder" (?!?)
I have looked at my own construction drawings of the rudder again and noticed that Hi5's rudder was not entirely made according to Farrier's specifications... The builder (Precourt) is no longer in business.
It didn't spoil the fun. Another two weeks of touring with Sigi's VAN made our Canadian adventure complete.