Launch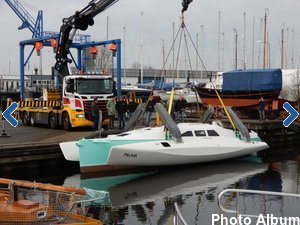 Easter 2018 was a great moment. More than 10.000 building hours has resulted in the launching of Fram.
In the last days (and night!) before the launch I received a lot of spontaneous help from friends for which I am very grateful. Without their help and creativity I had not been able to get the boat out of the shed and into the water in time.
The engine got her oil just before the maiden trip to the homeport in Lelystad. Because the diesel tank is not yet connected, I temporarily used a jerrycan for the fuel supply. The maiden voyage is at the same time a test for the boat and engine and because the voyage goes over open water I really liked that one of my friends, together with a volunteer crew, accompanied us with his ship to our home port.
Although she was ready to sail independently, much still needs to be done. The interior has yet to be finished, just like the beams, the technical installations and of course the rigging.
Our view from our backyard and terrace, however, has improved drastically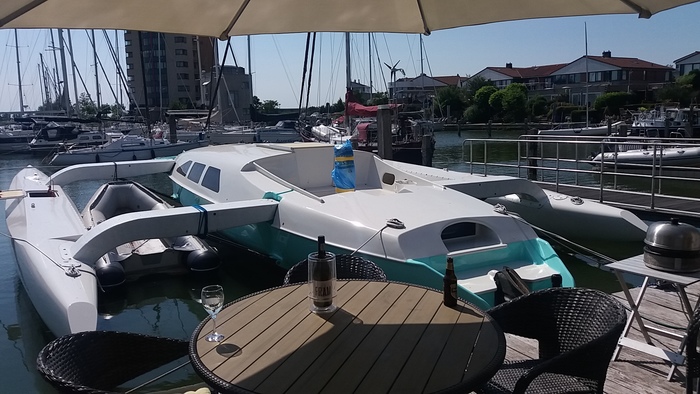 Finishing the interior
to be continued ....