Here are some sailing stories and articles I wrote for our magazine.
Except the first one, Senta to Greenland, written by first owner DR. Cees den Hartoog, they represent some experiences I had with Senta and Pionier.
In the bottom of the menu's at the left you can find a link to articles that has been written in the various media about the Fram project.
I never expected to made a website in English, so most stories are unfortunately still in Dutch.
Is there someone who is willing to translate these stories in the English language ???
My thankfulness will be great and for sure you will be invited for a sailing experience you will never forget.
Here a warning is justified. The multihull virus is infectious and sailing with the F-39 will spoil your joy with other boats forever!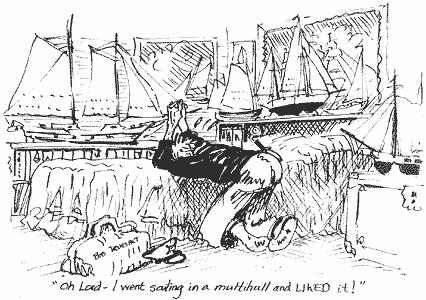 "To discover new oceans you must have the courage to set sail"