Please be warned! If anything on this web site appears to be a recommendation on how to build an boat it is an error of writing or editing. This site is my builder's documentation to chronicle the adventure I had in building Fram.

The Internet is such a lovely open source. Remember this when you see something in this website what you think is yours. If I didnít ask you before then there was no copyright and I borrowed it. If you think I made a mistake in this, I will give it back to you. If you think I forgot to mention my sources,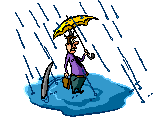 However, everything on this site is mine and no part of this may be reproduced in any form without permission in writing by me. As you may have noticed, this site is a labor of love with lots of free information that has been assembled for your entertainment. Please respect the spirit of this site and don't engage in behavior that I consider hostile.
All information is composed with care and consideration using my background and personal experiences. You may disagree with my opinions or, better, let them support you in your own dreams. You are free to do the same things or to use the procedures, practices or methods as described in this site, but you should always use your own common sense when applying this information to your personal projects and you do this on your own risk for which I am not responsible. I do not warrant or make any representations regarding the use or the results of the materials, practices or methods on this site or linked sites in terms of their correctness, accuracy, reliability, or otherwise. The only thing I can promise you is that I have or will have enough confidence in the info supplied that I already have or will use it in my own project.
While you and I might consider some of the images on this site quite pretty, please respect copyright and do not enhance your site by hotlinking to images on mine. Hotlinking does not only violate my copyright, it also makes me pay for the delivery.
If anything I do or say happens to offend you, that is unfortunate, you are free to go elsewhere.
I explicitly disclaim any responsibility for the accuracy, content, or availability of information found on this site and sites that link to or from this site or that this site or sites that link to or from this site are free of viruses or other harmful components.
I am not affiliated with the manufacturers or resellers of products featured on this site in any other way than perhaps being a customer. Furthermore, since I'm not charging you anything for the use of this site, you're going to be the one assuming the risk of anything and everything you do as a result of reading content here.
Believe it or not, I do get a lot of mail. It may take a few days or longer to answer, as time allows. However, I do attempt to answer all e-mails.